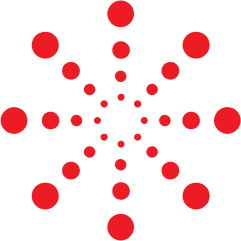 During his keynote speech at last year's LIDW, the Honourable Bart Katureebe, Chief Justice Emeritus of Uganda, put forward an agenda for global disputes with the concept of "Building the Global Village", establishing a parallel between the concept of a village and the sharing of legal experience and expertise.
The term 'global village' was coined in the 1960s by Canadian media theorist Marshall McLuhan and refers to the fact the world is becoming more interconnected thanks to the propagation of media technologies throughout the world.
Hon Katureebe's speech is relevant in the context of more significant high-tech developments, including in the disputes arena. Improvements in legal technology typically result from better worldwide collaboration and increased interactions in the disputes sphere, as the sharing of ideas and experience between global stakeholders then helps to inform improved digital solutions and technology.
From the few to the many
Although technology may not be devoid of its share of challenges, it is predominantly the source of opportunities, including in the international disputes space.
Traditionally, many technological developments and improvements have tended to focus on resolving issues for individuals or single parties, such as automating processes and reducing manual work or low-value repetitive tasks. However, a mostly untapped opportunity lies in leveraging technology to join up processes, bringing different actors together, and advancing increased collaboration.
The same holds true in the disputes space, where there is an opportunity for solutions to deliver efficiency not merely in respect of how proceedings are conducted but also in related areas, such as pre-action analysis and engagement, including alternative dispute resolution, case preparation and the development of a knowledge base for future disputes.
In a global context, collaboration between a wide variety of stakeholders brings even more value to the way in which technology and legal services can be developed as a result of the diversity of the input involved.
At Opus 2, for example, since 2008, our cases have involved parties, law firms, courts and venues in more than 110 countries. This international outlook has helped shape how our technology has evolved for the global community in a way that incorporates best practices and helps people across the world to navigate international disputes.
Similarly, with almost 100% of cases in the High Court of Justice's Financial List and two-thirds of matters in the Commercial Court being international, London's relationship with the global community has shaped how it provides dispute resolution services. Its hub status means that it draws and benefits from input across a wide range of actors from different legal systems, and, in turn, London is then able to influence the international disputes field.
Where to now?
When it comes to shaping the future of proceedings and dispute resolution, the next step in technology adoption involves joining up processes and increasing the opportunities for seamless collaboration between all participants to a dispute. This is particularly the case as more and more matters are cross-border in nature and involve parties globally. Parties should be able to be involved in different cases and countries and collaborate from one secure space that can be accessed anywhere in the world through an internet connection.
Also, through the sharing of experiences and knowledge, the legal community can benefit from the opportunities that technology presents as well as address some of its challenges. A genuinely global village needs to build on standards that allow actors from all over the world to benefit from technology.
Advocating a more collaborative and efficient approach to how matters are resolved including the use of technology will be vital for a global industry that grows in number and value every year and that increasingly is involved in international matters.
By Holly Gavaghan, Head of Arbitration – Business Development, and Carlos Carvalho, Senior Business Development Consultant, at Opus 2