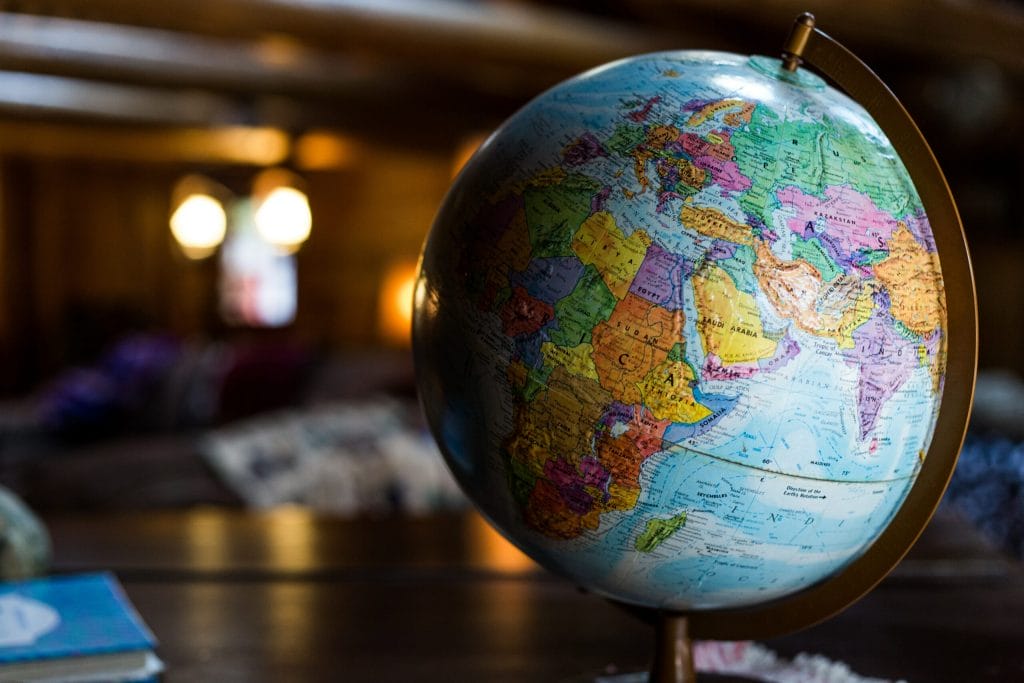 The prominence of these issues is also having a clear impact on the litigation risks businesses face.  While the numbers of litigated claims relating to climate change and sustainability currently remain low in the UK, this is expected to change at pace. Businesses are looking to their in-house counsel and external advisers to predict where 'green' claims will come from and how to mitigate the risks.  With the Grantham Research Institute on Climate Change reporting earlier this year that the UK is the third most utilised venue globally for climate change litigation, after only the United States and Australia, these are very real risks which businesses with UK operations must tackle now as part of their wider climate change mitigation activities.
The wide variety of claims which may be brought means that virtually no sector will be untouched, and the businesses best able to navigate the issues will be those with a diversity of specialisms across their team of internal and external professional advisers.  Businesses will need access to litigation expertise across a range of specialisms, but also deep regulatory knowledge, corporate governance advice, expert input on substantiating green claims made in advertisements or corporate reports, and tailored communications and public relations support.
'Climate change' disputes – a broad church
A striking feature of litigation relating to environmental and sustainability issues is the sheer variety of types of claims this topic encompasses.
In terms of litigated claims in the UK to date, the most common type of action continues to involve challenges to the activities of government or other public bodies, often by way of judicial review of consents for new power or infrastructure projects.
However, an issue increasingly under the spotlight is 'greenwashing', or 'sustainability washing', where a company overstates the environmental or sustainability credentials of its business or products. Claims in this area may be seen against a wide variety of potential defendants, from energy companies to manufacturers and financial services firms; and may relate to claims made about a specific product, assertions about the overall environmental credentials of the business, or even the integrity of its net-zero strategy.
An insight into how greenwashing claims might develop is provided by an ongoing case in Australia by shareholder activist group the Australian Centre for Corporate Responsibility (ACCR).  The claim, brought against the country's biggest gas supplier Santos, alleges that the company has engaged in misleading conduct by claiming in its annual report and on its website that natural gas provides "clean energy" and that it has a roadmap to reach net zero by 2040.  The company's net zero claim is challenged on the basis that its plans are heavily reliant on carbon capture, a technology ACCR considers unreliable.  This is thought to be the first court case in which a company's net zero emissions target has been challenged as misleading.  As growing numbers of companies set net zero targets, it will be interesting to see whether Santos provides a template for similar claims in the UK.
In addition, we are increasingly seeing arguments based on directors' fiduciary and statutory duties – particularly their overarching duty to act in the best interests of the company as a whole, under s.172 of the Companies Act 2006 – where it is perceived that companies have not developed sufficient climate crisis mitigation policies to safeguard the business, or where they continue to invest in fossil fuel assets.  We are aware of one claim issued in October in the English High Court in which it is alleged that the defendant company, a pension scheme administrator, had not created a 'credible plan for disinvestment from fossil fuels', and that this breached the directors' duties.
Another 'hot topic' is the extent to which those engaged in polluting activities might be exposed to private law claims in nuisance or negligence, for example by farmers whose land has been flooded, or property owners who have suffered from the effects of coastal erosion.  One of the landmark developments of 2021 was the Hague District Court's decision in May that Royal Dutch Shell must, by 2030, cut its global carbon emissions by 45% relative to 2019 levels.  In that case, which related to the interests of residents of a low-lying area of the country prone to flooding, the court found that the company owed an 'unwritten standard of care' to residents under the Dutch civil code.  While the court accepted that no single actor was solely responsible for climate change, it ruled that Shell owed a 'significant individual best-efforts obligation' to play its part in reducing emissions. Shell are understood to be appealing the decision.  Globally, there are a number of other ongoing claims of this nature.  For example, a Peruvian farmer, Mr Lliuya, is suing energy giant RWE in Germany for damages in respect of the cost of constructing a dam to prevent his farm being flooded by water from a melting glacier.
The big question for UK businesses is how decisions like that of the court in the Hague 'translate' to UK law, with its tendency to draw clear lines between public and private law and its strong focus on causation.  However, the possibility of similar claims here against those perceived as high emitters cannot be ruled out.
The list of potential disputes types goes on.  Contractual claims will arise between parties whose projects have been impacted by changing regulatory requirements.  Employment disputes may arise in relation to involvement in strike action or stoppages.  We are also likely to start seeing the 'bigger picture' of environmental issues reflected in claims, with 'green' claims relating not only to climate change but to allied topics such as plastics and air pollution.
Not just traditional 'litigation'
Another interesting feature of the developing landscape in this area is the wide range of strategic and procedural devices and forums used by claimants to pursue their objectives.
Environmental activists may purchase shares in companies in order to achieve standing to bring shareholder claims against the directors.  This was seen in the Enea case in Poland, in which environmental group ClientEarth bought shares in two Polish power companies and commenced proceedings against the directors challenging the construction of a new coal fired power plant as a breach of their duties.
In addition, while the UK has so far seen relatively few litigated court cases relating to climate change, environmental activists have certainly utilised the range of legal tools at their disposal.  For example, organisations like ClientEarth have written and publicised open letters to boards of large corporates emphasising their legal duties as directors.  Regulatory routes are being utilised: for example, greenwashing claims are being pursued by way of complaints to the Advertising Standards Agency, and complaints have been made to the Financial Conduct Authority about companies' reporting of climate change risk to investors.  Impact investors are using their voting power to shake up the composition of boards.
New litigation dynamics
Allied to this, lawyers and businesses will need to adapt to a different kind of litigation dynamic than that to which they are accustomed in most commercial disputes.  Many climate change claims are strategic in nature, in that at least one of their objectives is to achieve wider change, such as the termination of a project or a change in policy or investment strategy.  Activist groups bringing such strategic litigation are frequently well-funded, often through crowd-funding campaigns.  As a result, the usual commercial dispute resolution techniques of monetary offers and confidential negotiations may well have less impact in the new world of 'green' litigation, necessitating creative strategic thinking.
The future
The number of green litigation developments that we are seeing globally is rising.  With environmental issues now indisputably the defining issues of this generation, businesses must act now to reduce the risks of such litigation and navigate disputes if they arise – including ensuring that their internal and external teams are well equipped to deal with the wide array of issues, many of them novel, which may arise in this brave new world of disputes.
This blog was written by Michael Fenn (Partner), Michael Fletcher (Partner) & Emilie Jones (Legal Director, Practice Development Lawyer) of Pinsent Masons LLP.