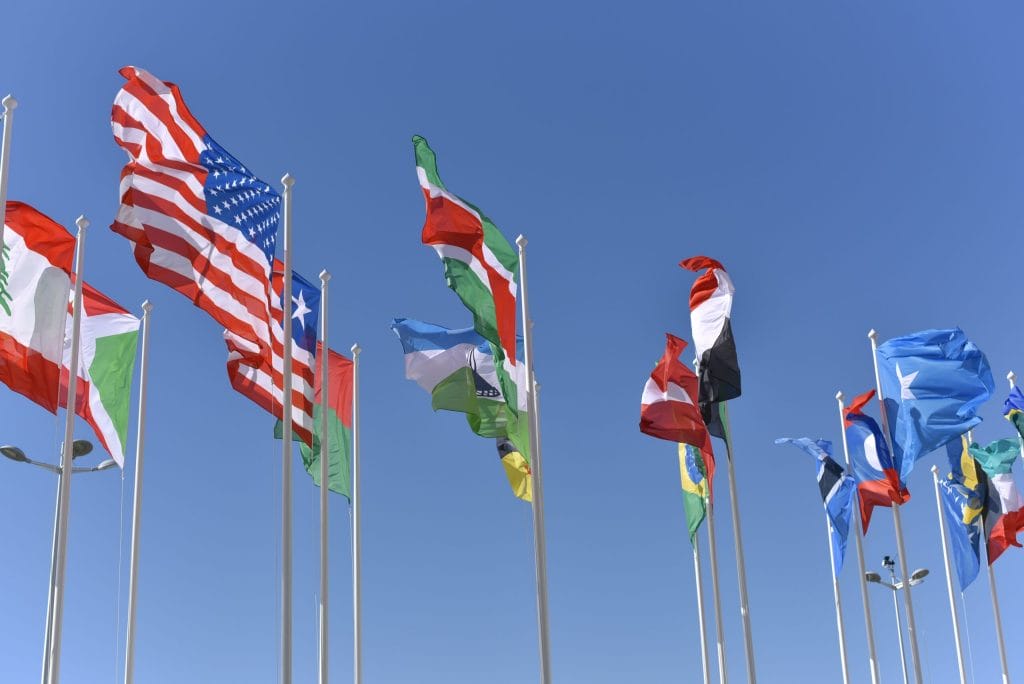 Climate change litigation
The term 'climate change litigation' encompasses a range of proceedings involving issues related to climate change, and includes both:
public law actions against governments and state bodies based on issues related to human rights, constitutional and administrative law (such as the Urgenda case discussed further below); and
private law actions against corporations and individuals (such as the Lluyia v RWE case discussed further below).
According to the Sabin Center for Climate Change Law at Columbia Law School database of US litigations and the Climate Change Laws of the World ("CCLW") database of non-US litigation, there have been 1,842 cases of climate litigation brought between 1986 and 31 May 2021. Of these, the majority (1,389 cases) have been brought in the US. We summarise the total number of cases below.
Figure 1: Number of climate change related litigation matters in each year 1986 – 31 May 2021
Of these cases, the majority were raised by corporations and individuals against governments and state entities. We show the breakdown of defendant and plaintiff/ claimant type for non-US cases below.
Figure 2: Breakdown of non-US climate change related litigation cases by type of party (i. as plaintiff/ claimant; ii. as defendant)
Perhaps the most notable public law action brought against a government to date is the matter of Urgenda Foundation v. State of the Netherlands (2015), in which a Dutch environmental group, the Urgenda Foundation, and 900 citizens sued the government to do more to limit emissions. The court in the Hague ordered the Dutch government to limit greenhouse gas emissions to 25% below 1990 levels by 2020. The court cited numerous bases, including (but not limited to) Article 21 of the Dutch Constitution, EU emissions reduction targets, principles under the European Convention on Human Rights and the sustainability principle embodied in the UN Framework Convention on Climate Change. After several rounds of appeal, the Supreme Court of the Netherlands upheld the decision in December 2019. This has been hailed as the first decision by any court in the world ordering states to limit greenhouse gas emissions for reasons other than statutory mandates.
Following the Urgenda decision, in the Milieudefensie et al. v. Royal Dutch Shell plc. matter brought in 2019, plaintiffs sought to extend similar rights based arguments to claims against corporations. On 26 May 2021, a judgment of the Hague District Court ordered Royal Dutch Shell to reduce its emissions by 45% relative to 2019 levels by the end of 2030.
Litigation against the so-called "Carbon Majors", the major fossil fuel companies, comprises a significant proportion of the climate-related cases brought against corporations. According to a paper published by Joana Setzer and Rebecca Byrnes for the Grantham Research Institute on Climate Change and the Environment, as at 31 May 2020 there were 40 ongoing cases brought against the Carbon Majors, including: (i) damages claims, (ii) disputes related to technical disclosures; and (iii) claims relating to rights violations (such as Milieudefensie et al. v. Royal Dutch Shell plc discussed above).
Many of the claims against the Carbon Majors have been supported by research that seeks to use quantitative methods to ascertain the proportion of global greenhouse gas emissions that have been produced by the Carbon Majors over time. In particular, Richard Heede of the Climate Accountability Institute, in his paper Tracing anthropogenic carbon dioxide and methane emissions to fossil fuel and cement producers, 1854–2010 uses historical production records from 1854 through to 2010, in combination with carbon factors published by the IPCC, United Nations, International Energy Agency (IEA), and U.S. Environmental Protection Agency (EPA) to ascertain the carbon content of the historical coal, oil and natural gas liquids, and natural gas production of 90 Carbon Majors. When compared with estimates of total global carbon emissions from 1751 to 2010, the author found that these Carbon Majors contributed 63% of total emissions. Similar studies using the same methodology have been produced subsequently, to reflect more recent data.
This research was at the basis of the claim brought by Luciano Lliuya in the German courts in Lliuya v RWE AG (2015). This was a claim brought by a Peruvian farmer in relation to costs that would be needed to be incurred to protect certain land near the town of Huaraz from increased flood risk. Mr Lliuya's case was that emissions from RWE contributed, in part, to global warming, and a resulting increased flood risk from melting glaciers near the land. He claimed a 0.47% contribution to the required costs from RWE, on the basis that RWE had contributed 0.47% of total global emissions, according to Heede's study. The Essen District Court initially dismissed the case, citing a lack of a clear causal chain. However, on appeal, the Higher Regional Court in Hamm ruled in November 2017 that the case was well-founded and could proceed to the evidentiary phase. The case could set interesting precedents regarding the liability of a carbon emitter for damage potentially caused to global third parties, from emissions past and present, as well as in regards to the evidential basis for establishing causation.
Arbitration overview
The aggregate data on climate change-related international arbitration is, by its nature, more scant. In terms of investor-state dispute settlement ("ISDS"), there have been some recent examples of energy companies bringing claims against states following the implementation of stricter measures to reduce carbon emissions by those states. In RWE v Netherlands, RWE filed an ICSID claim in February 2021 against the Netherlands alleging that the government failed to allow adequate time and resources to transition away from coal. Following the Urgenda decision, the Dutch government pledged to phase out coal, which meant that RWE's two Dutch coal plants would need to be closed or converted to use alternative fuels. RWE claims it has not been sufficiently compensated for the cost of converting the plants.
In Vattenfall v Germany, Swedish company Vattenfall brought a similar claim against Germany in relation to its accelerated phase out of nuclear energy following the Fukushima disaster in 2011. The German government agreed to settle the dispute, paying €1.7 billion to Vattenfall, and €2.4bn in total to all parties affected by the phase-out. Whilst not directly emissions related, Vattenfall v Germany may provide some indication of the potential for ISDS to be employed by the Carbon Majors and others in response to more restrictive government policy causing plant closures. There was also an earlier case between the same parties related to environmental permits for a new coal-fired power plant in Hamburg which was also settled by the German government. The full extent to which ISDS will act as a buffer against government emissions policies remains to be seen.
In terms of contractual arbitration, the ICC Commission report, Resolving Climate Change Related Disputes through Arbitration and ADR published in November 2019 set out three categories of contractual climate change related arbitrations that might occur:
disputes related to specific transition, adaptation or mitigation contracts that might be entered into by an investor, funder, industry body or state entity in order to implement transition, mitigation or adaptation in line with Paris Agreement commitments;
contracts not specifically related to transition, adaptation or mitigation where contractual performance may nevertheless be impacted by parties' responses to (i) changes in national laws; (ii) regulation or policy to meet individual country commitments under the Paris Agreement; (iii) voluntary commitments by industry or individual corporations in accordance with climate or sustainability related corporate social responsibility; (iv) environmental impacts of climate change; and/or (v) responses to associated climate change action in national courts and other fora; and
submission agreements, under which parties agree to arbitration once a dispute has already arisen.
Given the scale of action required to meet commitments under the Paris Agreement, and the UN's goal of net zero carbon emissions by 2050, these arbitrations are likely to become increasingly prevalent over time.
Conclusion
Whilst climate change-related disputes are still a relatively young area, all signs point to continued growth in the scale and significance of these matters. The effects of geopolitical trends towards increased climate action do appear to be reflected in the activities of the courts. However, it is worth noting that investor-state arbitration may still provide some protection for energy companies.
The research for this blog was undertaken by Sophie Munson, Consultant at HKA.
This blog was written by Joseph Kirby, Associate Director at HKA, and Colin Johnson, Partner at HKA, a sponsor of LIDW21.