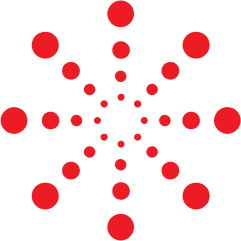 Tuesday's morning's chief highlight included a lively examination of two of the main concerns in dispute resolution – the level of legal costs and how they are funded; and the role of class actions and collective redress claims.
As Luke Harrison, of Keidan Harrison, explained in his introduction to this session, chaired by the former appellate judge, Sir Rupert Jackson, considerable innovation had been made by lawyers in funding claims, as well as developments in the collective redress system.
This included opt-out class actions in competition claims, test cases and technology to manage large volumes of claimants enabling large volumes of smaller claims to be managed together sharing risk and costs.
Kicking off with a discussion on the recent Supreme Court litigation in the Merricks v Mastercard case, led by the lead partner for the claimants, Quinn Emanuel's Boris  Bronfentrinker, the panel heard a full discussion of the implications of that historic judgment.
Merricks, said Bronfentrinker, had left open other issues – while the claimants in that case represented an end-user of the consumer class, who had suffered as a result of the unlawful interchange fees that MasterCard imposed – other classes of consumer, such as in the Trucks Litigation, represented intermediate purchasers, whose cases had yet to be determined.
Bronfentrinker suggested that corporates would be much more likely to bring cases together in a single action, rather than pursue collective actions; while the Supreme Court had clarified which court should be responsible for certifying collective action appeals – in this case, judicial review was the answer.
Noting the large number of collective actions, including consumer claims, currently in action, the test of the Merricks decision would be how many were certified, and worked their way through to conclusion
He added "Unquestionably, there is going to be a need for the courts to act in an incremental way to develop the common law, and make it work," in such cases, with a "need for the courts to be innovative and develop, carefully, the common law regime."
Lucy Pert, of Hausfeld, meanwhile downplayed the possibility of a large number of frivolous actions; not least the presence of adverse costs orders and the loser-pays principle; in practice, funders would be cautious on supporting such claims, while insurers would assess the merits before deciding to supply suitable insurance to insure against such risks.
Having looked at the Canadian and US examples, she reminded her listeners that the underlying motivation of such claims for government was to promote behavioural modification for corporate defendants, so encouraging them to act lawfully; class action regimes ensured that "[Corporates] can't simply act with impunity, believing that no one's going to be able to pursue a claim against them anymore."
As lawyers have innovated, the courts been had to address the issues raised by the different funding arrangements and their impact on costs. While David Walker of Deminor updated the audience on the practicalities, mechanisms, and methodology of funding, he, like the previous two speakers, was nuanced about the commercial and pragmatic nature of funding providing access to justice.
"Funders, he noted "[are] trying to make sure that we've got realistic views on both damages and costs. That means looking at the damages, potentially for final judgement but also for a potential settlement," while "trying to use economics to make sure they can come up with a funding model that delivers for everyone".
The practicalities of assembling a class, and the nature of their opponents also came into play; not just could a defendant pay damages, but will it, and how the market would react.
Elena Ray of Brown Rudnick surveyed the types of funders entering the market, from established players to newer entities, and from those supporting actions against distressed debt, to actions launched against big technology companies, such as TikTok. The transactional side of funding was clearly developing – not just in the UK, but also in the EU.
As the market matured, the panel heard, claimants were using funding less out of necessity, and more as an option, with corporates choosing to bundle cases together and opt for portfolio funding of their claims, in using litigation funding as a corporate tool, with claimants and funders discussing the use of funding umbrellas for cases directly.
Funders, the panel heard, were also taking stakes in law firms, setting up law firms, and increasingly, it was suggested, would be engaged in law firm finance, as much as litigation finance, in the future.
David said: "There's an increasing space for funders to provide financing to law firms, where the law firms receive finance to run their Damages-Based Agreements, in return for giving some of the upsides of the funder".
Add in the potential that technology, in terms of AI and data analytics, would add to the mix, as well as well as the used of leveraged finance to mitigate risks; the greater protection given by diversification of risk would benefit funders, as well as encouraging firms to take on shared risk themselves.
PJ Kirby QC of Hardwicke then outlined the effect of two recent cases on DBA's; including the vexed question of whether hybrid DBA's were permissible. There was, it appeared from the discussion, growing clarity that such agreements were permissible, although full clarity on how far such hybrids would work – and their drafting and construction needed to be covered very carefully, so as not to be struck out.
With Sir Rupert Jackson's ringing endorsement of DBA's, the panel discussed their uptake by lawyers; as Bronfentrinker noted, while the principle was welcomed, the uncertainties in how the legislation had been drafted left solicitors concerned they might not be paid for their work.
Should the client choose to walk away from the case, "It creates a huge economic risk for solicitors," he noted; but the appellate signals suggested that access to justice would benefit, and firms would be more willing to take on cases, especially those firms whose balance sheets would enable them to put their own money behind funding larger cases.
Bronfentrinker said: "After all, who is better able to determine the merits of a case than the lawyers who are seeking to bring it; if their money is on the line, in terms of their investment,  then that's a very good way to ensure that meritorious claims are pursued, by those who need to pursue them."
While DBA's were not available for class actions, the panel heard, the prospect of law firm funding of actions, in seeking to become more profitable, would see firms competing with funders to take on certain cases, something the market would assess, carefully.