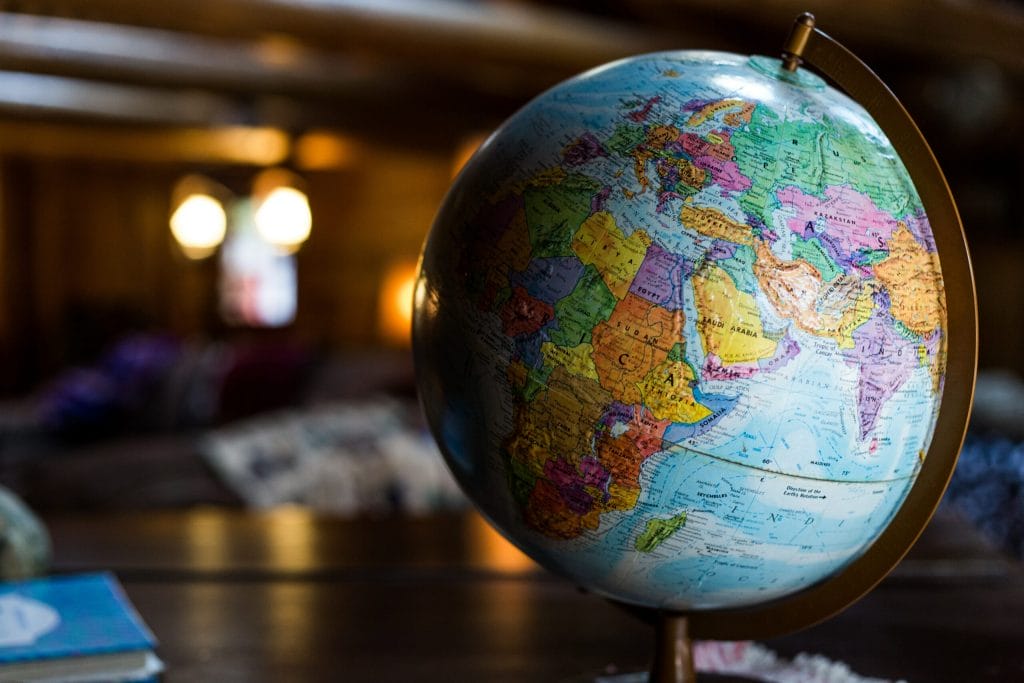 Mr. Chairman, distinguished guests, ladies and gentlemen, I am highly honoured to be invited to this year's International Disputes week event.
If the past year has taught us anything, it is to appreciate the importance of remaining connected within the world of disputes that affect so much of our lives, particularly in the field of world business.
This event is an exciting way to listen, debate and question the importance of disputes in our evolving global community. In Africa, we are used to the idea of a village. Today, we see that the world has increasingly become one village. I look forward to engaging with you all and hopefully help drive forward the ever-changing agenda of global disputes.
Our topic today is: "Sharing Judicial Experience and Expertise – Spurring Business Growth Through Commercial Courts".
It is impossible in today's world to talk about economic growth without talking about the various variables that affect growth.
Business growth is a factor of several variables. They include the speedy and efficient resolution of disputes, good governance both at state and corporate levels, predictable and stable markets, encouraging and protecting innovation, consumer protection. Each one of these factors invariably may generate disputes.
An inefficient system of dispute resolution itself may breed further disputes when disputes filed in that system are not fairly, speedily and efficiently disposed of. When governance fails, as we have so often seen in some of our countries, among the most affected people are the business community who suffer immeasurable losses and often times end up in disputes.
In Uganda, we still see disputes originating from the Idi Amin era when there was a total breakdown of governance. Business people want a stable and predictable environment. They expect and should get encouragement and protection from the law.
To answer the needs of the business community, and the commercial public, most of our states have set up commercial courts. These courts can and should themselves play a key role in the above variables and can actually become one of the variables themselves. An efficient system of commercial dispute resolution is, in my view a "sinequanon" for economic growth.
In 1996, having come out of a troubled economic and political past, Uganda decided to form a commercial court as a division of the High Court. It was recognized that in order to attract both foreign and local investment into the economy, it was vital to set up an efficient judicial forum specifically to efficiently, speedily and fairly adjudicate commercial disputes. It was clear that commercial disputes could no longer be efficiently and speedily resolved through the general civil division. This court attracted the attention of the business community and funders like the World Bank.
It did not take long for noticeable changes to be seen in the efficiency and effectiveness of the handling of commercial disputes. We soon attracted the interest of some jurisdictions in Africa who came to Uganda to study the establishment and operations of the commercial court. Indeed, commercial courts have now been established in many of our sister jurisdiction in Eastern Africa.
The World Bank's annual "Doing Business" report in the chapter on 'enforcement of contracts' recognized that the growth of commercial courts worldwide as a tool for making these countries attractive destinations for direct foreign investment.
At the meeting of Chief Justices during the Commonwealth Judges and Magistrates Conference in Wellington, New Zealand in 2017, I reported to my colleagues on our experiment in Uganda. Among the Chief Justices whose interest was aroused was the Hon. Lord Thomas, then Chief Justice of England and Wales. We subsequently had a discussion and he sold to me the idea of starting an international forum of commercial courts, where valuable experiences could be shared, hence the birth of the Standing International Forum of Commercial Courts (SIFOCC), which I believe is playing a useful role in getting commercial courts to meet and share experiences.
In some other counties, the concept of the commercial court has been taken to another level. More specialised courts have been set up to deal with specific subjects such as bankruptcy, insolvency (common in the USA), intellectual property and patents (Malaysia), construction etc. No doubt that is the way we should all aspire to go, but for now, most of us, particularly in the developing countries, need to build up, equip and finance our commercial courts to make them much more efficient. Without those inputs, these courts will get overwhelmed and instead of progress, we may start registering retrogression as issues like case backlog set in. This is an issue that I know we are now grappling with in Uganda.
Business is fast moving and there is a constant need for innovation to catch up with the emerging new areas of the law. For example, today, there is the emergence of Blockchain and Cryptocurrencies. There is cross border insolvency. All these demand that they be fully studied, the laws be updated and specialised force set up to deal with them.
What all this means in my view, is that judges in the commercial courts must be equipped with continuous judicial/legal education to enable them to keep up with the trends and laws that affect modern international business.
One has to recognise that the courts in the developed countries tend to be better resourced in terms of human resources and finance. The judges are more equipped to handle commercial transactions more efficiently. They are backed by a huge body of laws, traditions, usages, and customs that have developed over a long period of time. But as more business and investment opportunities open up in the developing countries, it is absolutely important that the commercial courts in the developed countries put synergies together to help their counterparts in the developing countries who are not backed up by developed laws, customs and practices. This can start by way of exchanging visits by judges to each other's courts. Judges from developing countries can be invited for training sessions and benchmarking. In that way, there will be a noticeable transfer of expertise and best practices. We in developing countries often are persuaded by judicial precedents from foreign countries, particularly in common law countries. This should help in the development of jurisprudence in our countries particularly in new areas of the law. For example, in Uganda, today, having discovered vast amounts of gas and oil, there is emerging a new field that we do not have much experience in. Most of the agreements have been negotiated using foreign lawyers. Some disputes that have arisen have had to be referred to London for arbitration.
Clearly, there is a need to have a robust commercial court in Uganda where some of these disputes will be efficiently and speedily dealt with. It is in the interests of not only Uganda but the foreign investors that their disputes are resolved as quickly and as cheaply as possible
As part of the strategy for the speedy resolution of commercial disputes, we need to put in place, alongside the formal commercial courts, alternative dispute resolution mechanisms, such as mediation and arbitration.
We are used to litigation, but we all should appreciate how expensive litigation can be, especially when it takes the overburdened courts long periods to resolve these disputes. Recently, the Banker's Association in Uganda raised serious concerns about the amount of money tied up in disputes pending before the commercial court thereby affecting the economy.
Then there is the appeal timelines which can be quite lengthy, adding costs to the parties.
I am reminded of the sage advice of President Abraham Lincoln when he said: "discourage litigation, persuade your neighbours to compromise whenever you can, point out to them how the nominal winner is often the real loser- in fees, expenses and waste of time"
Then we have the strong words of Chief Justice Warren E. Burger of the United States of America while giving the 1984 State of the Judiciary Address. He said: "The entire legal profession – lawyers, judges, law professors- has become so mesmerized with the stimulation of the courtroom that they tend to forget that we ought to be healers of conflicts. For many claims, trials by adversarial contests must in time go the way of the ancient trial by battle and blood. Our system is too costly, too painful, too destructive and too inefficient for a truly civilized people". I have come to learn that in the United States today, more and more commercial disputes are resolved through mediation which has been found to be cheaper for the litigants in terms of money, loss of time leading to loss of business.
Obviously, we can never eliminate litigation, but shouldn't the courts start encouraging parties to explore alternative ways of peacefully, speedily, cheaply resolving their dispute? Those countries that have now developed best practices in mediation should be encouraged to cooperate with other countries, particularly the developing countries so that we can move together in the service of our business community.
Turning to arbitration, we already have major centres for arbitration in places like London, Paris, New York etc. Granted these places are equipped with modern facilities to facilitate arbitration – they have developed a body of laws, rules and practices in that regard. It is natural for a European commercial entity to want to refer their disputes for arbitration in those countries. But as these European entities go further afield in Africa in search of investment opportunities, they should start considering whether it would not be more cost effective, particularly for the host country entity, to settle disputes as approximate as possible in the regions where they operate, the old established centres are in cities that are very expensive, and very far away from some of our countries.
An entity from a developing country having to go to London for arbitration finds it too expensive and cumbersome. One has to transport not only the lawyers and witnesses but often very bulky materials. The contract or project will have been carried out in that country and all the documentation required will be there.
Let me illustrate this with some examples Uganda has been through. Sometime in 1999, a dispute arose between the Uganda Government and a Malaysian Entity over the privatization of the government-owned commercial bank. It was, and it still is, the largest commercial bank in the country and therefore its successful privatization had fundamental economic consequences for the country.
The dispute was referred to arbitration in London. That meant that witnesses and documents had to be taken from Malaysia or Uganda to London. In time, both parties found the cost prohibitive and opted for an amicable settlement. There are other arbitrations from Uganda that were referred to London and the costs raised eyebrows. In one, the cost was such that it attracted the attention of Parliament.
On the other hand, one dispute involving a European Construction company, and the National Roads Authority, was referred to arbitration in London. The European entity was represented by a prominent team of American Lawyers, and the Uganda side enlisted the service of a prominent QC from London.
The preliminary hearings were done in Paris, but the arbitrators eventually were persuaded to come to do the arbitration in Uganda. This was done successfully within one week. The arbitrators and all the parties were satisfied with the facilities and the outcome
This means that if we put our minds to it, it is possible to start thinking about extending places of arbitrations to these developing countries provided the necessary facilities and conditions are in place.
In furtherance of the need to cut costs, it is high time serious efforts and attention was given to mediation
It may be court-annexed mediation or even private mediation provided well qualified and trained mediators are put in place. We are trying it out in Uganda.
It is still in its infancy, but already we can see glimmers of hope that eventually it will succeed and take root. Where you have a situation of serious case backlog which ties ups valuable economic resources in unresolved court, disputes, there seems to be one way forward, that is to find suitable cheap, and efficient mechanisms to quickly untie these resources by resolving these disputes speedily and efficiently.
In many of these cases, mediation in my humble view could be the answer.
But it is not only the courts here that have to take the steps, I have humbly suggested above. Lawyers, as officers of the court must also play their part in making sure that knowledge and expertise are transferred to their counterparts in the developing world.
It is important that you recognise that because you have been so long at it, you possess knowledge and skills that many lawyers in some of our countries have not yet attained. We have seen huge multinational entities come to Africa with their big-name lawyers from powerful law firms come to negotiate with either young inexperienced lawyers who may be meeting with the subject matter for the first time. I do not want to bother you with my own personal experiences in this regard, but this is not sustainable. Serious attempts should be made to involve serious local lawyers and law firms by presenting joint pitches for work. Your local counterparts will thereby acquire your knowledge and skills.
When I was in private legal practice, my firm had an associate relationship with the Denton Wilde Sapte, it tremendously helped us and today that firm is one of the leaders in the country.
I do note with hope that some lawyers have started tying up with some law firms in Uganda. I believe this is very healthy and beneficial to both the foreign investors and the business community as a whole.
There is another area of interest that needs to be seriously attended to. This relates to the use of technology in courts. Many courts have introduced the use of technology in Court Case Management and other processes. There is recognition that those courts that have successfully implemented the use of technology have seen more efficient disposal of cases and have reduced or even eliminated case backlog. Some countries are moving to virtual courts and paperless courts. There are new methods of introducing evidence electronically.
Recently, when the coronavirus epidemic broke out, some of our courts were literally shut down because of the health measures that were put in place. Suddenly, it dawned on everybody that we needed to speed up the use of technology in the courts
I know that in Uganda where we are now trying to introduce an electronic Case Management system, the fact that we had just introduced video conferencing in some courts, we were able to get some matters going.
This is an area where again I hope those courts with developed systems can choose experiences with their counterparts that are still struggling even with developing the concept. One should be able to argue a case in London from anywhere in the world. Think of what benefits would accrue to all parties involved in terms of saving on time and costs.
Eventually, this builds into the idea of a global village, where commercial courts share best practices and international standards, together with competent lawyers irrespective of where the parties choose to file their disputes. Let us all aspire to achieve that goal.