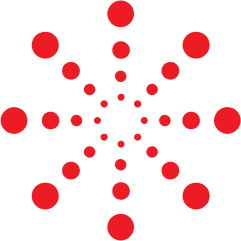 LIDW21 was envisioned as a way to reinforce London's reputation as a global centre of international dispute resolution and to create a platform for global discussion of key dispute resolution topics and strengthening the UK's links with partners around the world.  We are thrilled to be working with our sponsorship partners to deliver this vision.
London has historically been viewed as one of the cultural homelands of law and remains one of the cities closest associated with litigation; but in recent decades it has also enjoyed the reputation of a city well known for its invention, development and innovation. LIDW21 seeks to draw upon both these themes, combining them to propel London's litigation sector forward. This sentiment is echoed by Theresa Yurkewich Hoffman at the City of London Corporation who states that: "The City Corporation is delighted to be a sponsor in this year's LIDW. This is an important initiative to showcase the innovative spirit of the UK legal ecosystem globally. London is a centre of excellence for legal talent, as well as a hub for collaboration amongst legal services businesses in the development and integration of new technologies. These technologies play a key role in supporting legal services delivery to become more accessible, efficient, and resilient. We look forward to sharing examples of these leading initiatives and the way legal services are changing to be fit for the future."
Identifying the innovations that will change the sector, and consequently developing the skillsets of London's lawyers, is also a priority for Blackrock Expert Services Group – another LIDW21 sponsor. Giles Derry, CEO at Blackrock stated that: "As active members of the dispute resolution community in London, we are proud to be supporting this flagship event in the London legal calendar. LIDW provides a fantastic platform on which to showcase the skillset, diversity and expertise on offer from London's top dispute resolution professionals, and the opportunity to engage in thought-provoking and topical conversations with fellow interested parties."
This sentiment is echoed by Alaco – a leading business intelligence consultancy – who suggest that LIDW's broad spectrum of events, discussions and industry panels are even more important given the volatility of the last two years, and the myriad changes the sector has seen. Amy Lashinky, CEO at Alaco told us that "Alaco has been enthusiastic about LIDW since its inception.  It took little convincing to become a founder sponsor for 2019, nor to have remained committed to it.  Part of the appeal is the wide spectrum of activity it represents.  Events cater to the full spread of disputes, from trends in international arbitration to industry-specific panels.  While it will be a shame not to see familiar faces in person and traverse the streets of London, the clear focus of individual events will work equally well in the current virtual environment."  
With the recent increases in teleconferencing, working from home, and virtual courts – globalisation is a more pressing issue than ever. StoneTurn, a global advisory firm, has identified this uptick in cross-border disputes, and see the importance of LIDW21 in confirming  London as a key base for international disputes work. Lisa Camerlengo at StoneTurn announced that "StoneTurn is a proud sponsor of and participant in London International Disputes Week 2021. As cross-border business disputes increasingly play out in the U.K., our London-based team helps organisations and their legal advisers simplify the complex. Our experts bring decades of experience in business disputes to explain multifaceted financial issues in a readily understandable format at trials and arbitral hearings worldwide."
Furthermore, StoneTurn is looking forward to the challenges the future might bring, and recognize the need for collaboration and cooperation in the face of difficulties surrounding Brexit and increasingly unpredictable geopolitics. "With the challenges and complexities presented by Brexit and a new U.S. administration (amongst others), we thank LIDW for bringing together leading members of the international disputes community to discuss potential solutions. StoneTurn joins LIDW in its approach to collaboration and diversity, and its commitment to innovation and excellence. We look forward to seeing everyone in May."
We want to thank our sponsors for their support of LIDW21 and look forward to welcoming you all in May 2021.