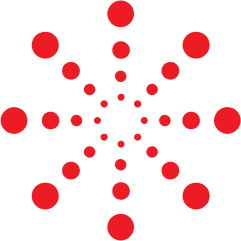 London International Disputes Week (LIDW) is set to make its return for its fifth year in the week of 3 June 2024.
This year was LIDW's biggest and best yet. LIDW23 hosted 3,000 in-person delegates, another 1,000 virtual delegates, including 800 international delegates, representing 43 international jurisdictions. There were 500 speakers and over 100 panel sessions. LIDW continues to solidify its position as a leading event in the international dispute resolution landscape.
Looking ahead, LIDW24 promises to build upon the achievements of previous editions and provide an unparalleled platform for networking, knowledge-sharing, and fostering collaboration among legal professionals, arbitrators, and industry leaders. Hot topics in 2023 included AI, collective redress, ESG-focused litigation and crypto currencies; all will no doubt be even bigger in 2024.
This year's sold-out conference featured a series of captivating events that drew participants from around the world. Keynote speeches from distinguished figures such as Lord Neuberger and Deborah Enix Ross examined the imperative for "forced changes and discretionary improvements" to London's arbitration offering, as well as the integration of artificial intelligence, and the significance of neutrality in upholding the rule of law.
London must continue to evolve to ensure it remains a dynamic and competitive hub. In the weeks since LIDW23 we have already seen developments in environmental justice, and the use of AI in legal research. London demonstrates its adaptability and commitment to delivering efficient and effective dispute resolution services. LIDW24 provides the opportunity to be a part of this transformative conversation as we navigate the changing landscape of resolving disputes.
Artem Doudko, LIDW Director, said:
"With the international disputes community experiencing fast-paced changes due to various factors including globalisation and digitalisation and an expected surge in national and international disputes, the landscape for commercial litigators is ripe with opportunity. London remains agile and adaptable, propelled by the need to stay ahead in this evolving environment. Looking ahead to LIDW24, we invite dispute resolution professionals from across the world to join us and build on the valuable insights gained this year, as we collectively continue to navigate the challenges and embrace the opportunities of a changing world."
Over 80 member-hosted events across the final three days of LIDW23 provided delegates with insights on some of the most pressing topics faced by disputes professionals, such as, greenwashing and cyber-crime.
Co-Chair Richard Bamforth, who will now step down from the organising committee of LIDW, said:
"I am immensely proud of the growth and success that London International Disputes Week has achieved over the years. It has been an incredible journey, and I am confident that the event will continue to thrive in the capable hands of the dedicated team. I look forward to witnessing the continued impact of LIDW in shaping the future of international dispute resolution.".
For more information and updates, visit https://lidw.co.uk/, as well as LIDW's social channels on Twitter (@LIDW_) and LinkedIn (@London International Disputes Week